LGBT+ Resources
Click the logo to visit the resource's website
Health & Safety Resources
KC CARE offers STI testing, primary medical care, dental care, behavioral health, HIV medical care and support services, and health education and support.
KC CARE has been an integral medical care provider
for the LGBT+ community in Kansas City.
KC CARE is the leading provider of HIV care
and prevention services in the KC metro.

KC CARE is also the leading provider of Trans health services
in the KC metro, including hormone therapy.
KC CARE accepts all patients, with or without insurance,
and provides care for the uninsured on a sliding-scale fee basis.
Suicide Prevention Resources

Crisis Intervention & Suicide Prevention for LGBT+ Youth
If you're thinking about suicide, you deserve immediate help—
please call the Trevor Lifeline at 866-488-7386
The Trevor Project is the leading national organization providing crisis intervention and suicide prevention services to lesbian, gay, bisexual, transgender and questioning (LGBTQ) young people ages 13-24.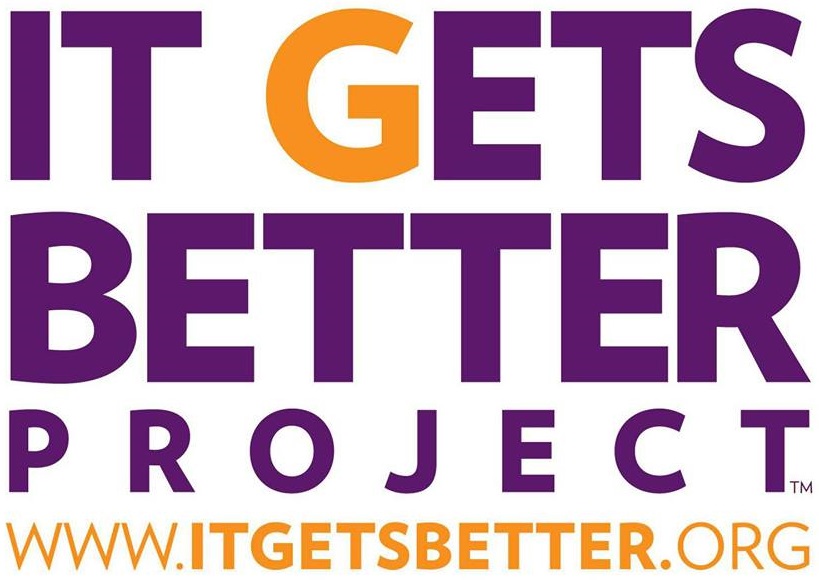 The It Gets Better Project's mission is to communicate to lesbian, gay, bisexual and transgender youth around the world that it gets better, and to create and inspire the changes needed to make it better for them.
The It Gets Better Project was created to show young LGBT people the levels of happiness, potential, and positivity their lives will reach – if they can just get through their teen years. The It Gets Better Project wants to remind teenagers in the LGBT community that they are not alone — and it WILL get better.
Kansas City Center
for Inclusion
Kansas City's LGBTQ+
Community Center
Our Mission: To operate exclusively for charitable purposes by providing a safe, welcoming community space where LGBTQ+ individuals, their families, friends, and straight allies can come for education, resources, and activities; and by providing community outreach in building a
cohesive LGBTQ+ community in the Midwest.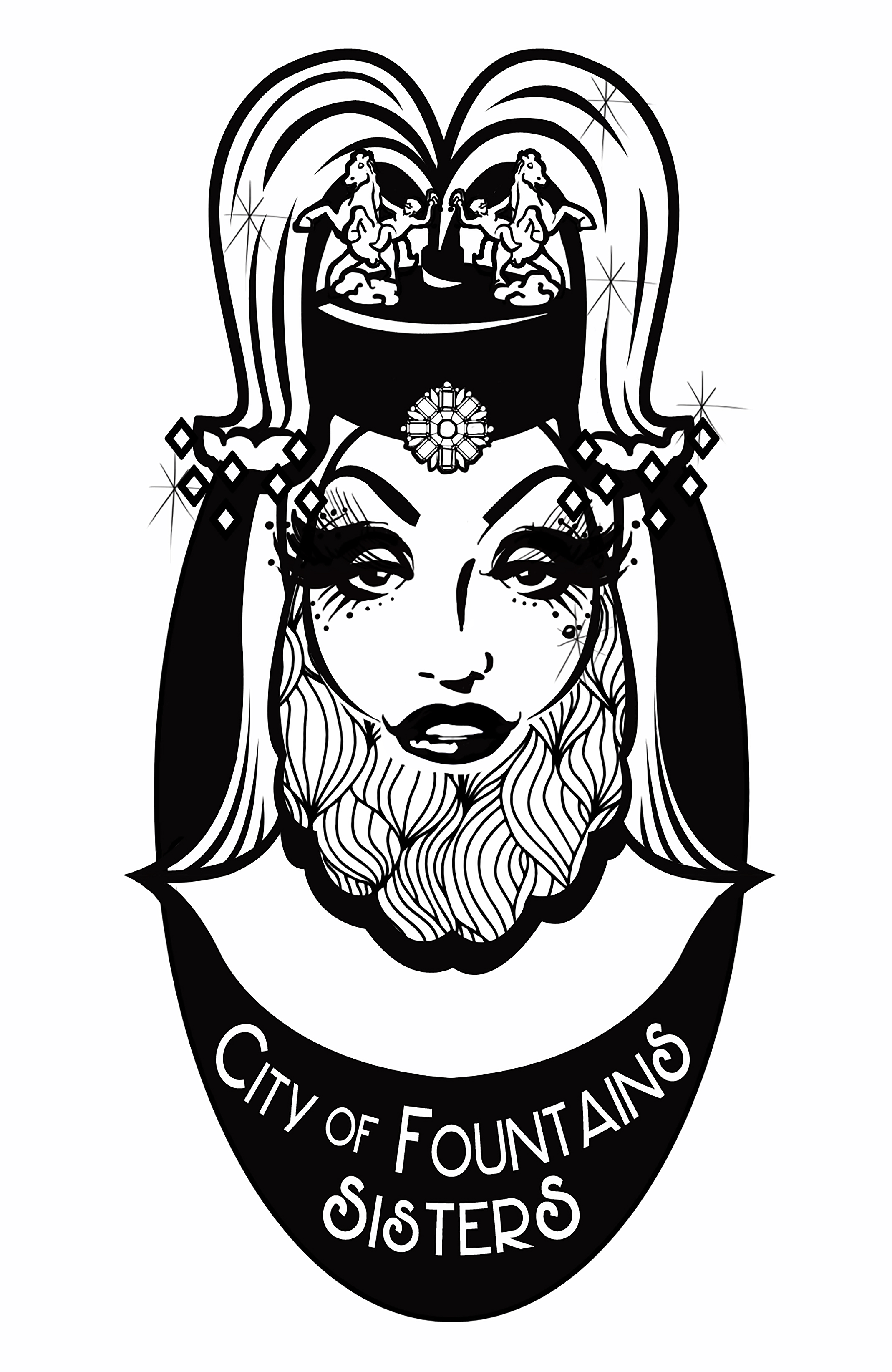 City of Fountains Sisters
A Mission House of the Sisters of Perpetual Indulgence
The City of Fountains Sisters are dedicated to spreading joy and light among our communities and bringing like-minded souls together in harmony. We espouse safe sexual practices and encourage everyone to know their status. We provide bar ministry, blessings and charitable fundraising aiming to spread our love and eradication of shame amongst our people. You can regularly see the Sisters out and about at community events, fundraisers and performances. Come and give us a hug! We love to meet new people and have new adventures.
Gay & Lesbian
Chamber of Commerce
The Mid-America Gay & Lesbian Chamber of Commerce (Mid-America GLCC) is an organization that advocates, promotes and facilitates the success of the LGBT business community and their allies through the guiding principles of equality, inclusion, economics and education. The Mid-America GLCC's purpose is to create, identify and enhance business opportunities for LGBT and LGBT-friendly organizations, thereby fostering a more inclusive and vibrant economy in Mid-America.
Gay, Lesbian, Straight
Education Network - KC
GLSEN works to ensure safe schools for ALL students, regardless of sexual orientation and gender identity. Much of our work right now focuses on training and supporting school personnel who wish to establish Safe Spaces for LGBTQ students in their school communities. We collaborate with other organizations that have similar missions to ensure safe schools for all students. With the help of volunteers like you, we will be able to expand our service here in the heart of America.
Rainbow Coalition
for Equality + Diversity
We are a non-profit organization in Kansas City that aims to raise awareness of equality and diversity through community outreach and education. We are dedicated to partnering with and supporting local organizations that share our values, raise awareness, and create a positive dialogue for sensitive LGBTQ issues.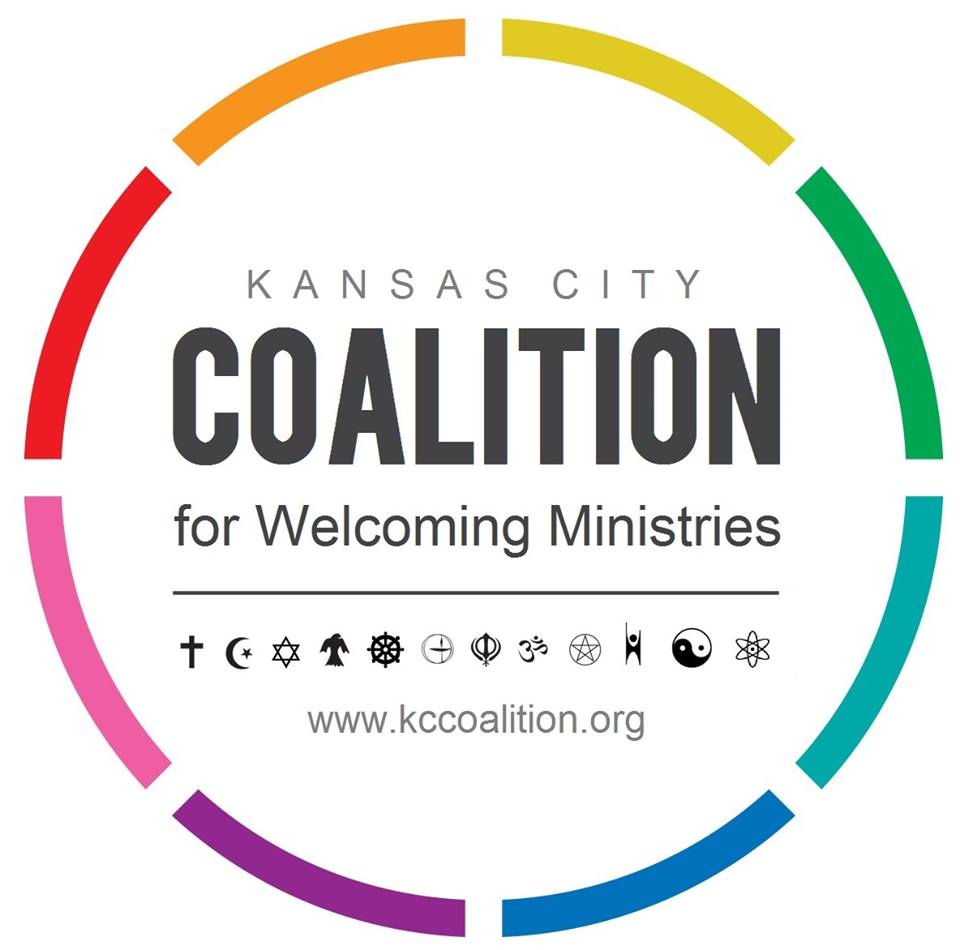 Kansas City Coalition
for Welcoming Ministries
The Kansas City metropolitan area's organization for all faith communities that welcome and affirm the Gay, Lesbian, Bisexual and Transgender Community. Our organization helps to connect those ministries and persons that are currently affirming or welcoming as well as those congregations and persons who are working at becoming welcoming or affirming of all persons regardless of sexual orientation or gender identity.
LGBT National Help Center
The Lesbian, Gay, Bisexual and Transgender (LGBT) National Help Center, provides vital peer-support, community connections and resource information to people with questions regarding sexual orientation
and/or gender identity.
LGBT National Hotline
LGBT National Youth Talkline
SAGE LGBT Elder Hotline
Student & Youth Resources
KC's LGBTQ+ Youth Center
KC Passages offers LGBTQ+ youth in the greater Kansas City area a place to become strong, proud members of the community by providing a safe, hate-free space for individuals to express themselves. In addition, KC Passages offers educational resources not found in traditional classroom settings, along with volunteer opportunities to help KC youth become involved in the community.
Synergy Services
Youth Resiliency Center
Synergy helps young people who do not have a safe place to live, and others experiencing family crisis, through a wide range of programs and services that help build resiliency and provide the necessary tools to heal and grow into healthy, productive adults.
Campus Pride represents the leading national nonprofit 501(c)(3) organization for student leaders and campus groups working to create a safer college environment for LGBTQ students. The organization is a volunteer-driven network "for" and "by" student leaders. The primary objective of Campus Pride is to develop necessary resources, programs and services to support LGBTQ and ally students on college campuses across the United States.
reStart offers youth housing services, including a youth emergency shelter, transitional housing, and permanent housing. Youth services in the shelter include youth and family counseling and therapy, life skills and financial literacy classes, housing assistance, substance abuse recovery services, health and nutritional education and activities, field trips and recreational activities, and more.
Safe Place is a national youth outreach and prevention program for young people in need of immediate help and safety. As a community-based program, Safe Place designates businesses and organizations as Safe Place locations, making help readily available to youth in communities across the country. Locations include: libraries, YMCA's fire stations, public buses, various businesses, and social service facilities.
We Explore, Discover,
Celebrate and Share
PerformOUTKC is an education/outreach performing arts program for Lesbian, Gay, Bisexual, Transgender, Queer, Intersex and Straight Allies ages 13 to 18. Our purpose is to provide a safe and supportive place for youth to assist in the development of a positive image through self-expression.

The mission of LGBTQIA Programs and Services is to provide Lesbian, Gay, Bisexual, Transgender, Queer, Questioning, Intersex, Asexual, and Ally (LGBTQIA) students with the support, resources, and education needed to become a full member of the UMKC campus community and the communities where they live.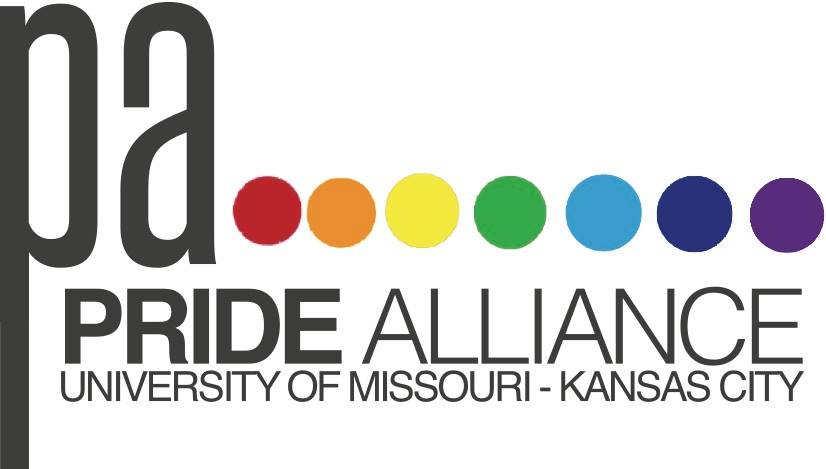 Pride Alliance is the LGBTQIPA student organization on UMKC's campus

The purpose of Pride Alliance is to provide a supportive network, a positive social outlet, and a caring environment for lesbian, gay, bisexual, transgender, queer, questioning, intersex, pansexual, asexual, and ally communities within the University of Missouri-Kansas City.
Born This Way Foundation is committed to supporting the wellness of young people and empowering them to create a kinder and braver world. To achieve these goals, Born This Way Foundation leverages rigorous academic research and authentic partnerships in order to provide young people with kinder communities, improved mental health resources, and more positive environments – online and offline.
Lifestyle, Kink, & Fetish Resources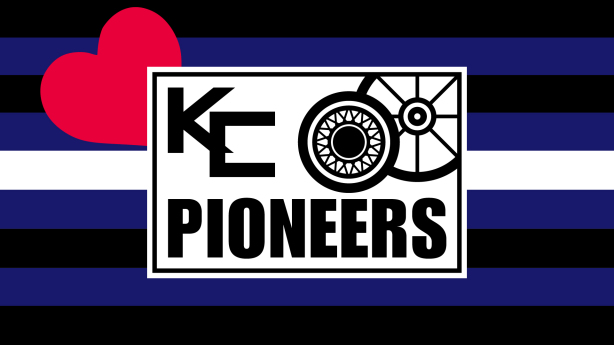 We are here to preserve and promote the Leather/Levi lifestyle, serve the LGBT community in a positive fashion, and teach the world to be more accepting. The KC Pioneers has a very diverse membership. We accept all people with all kinds of kink, in unique relationships, from different generations and of course any sexual orientaion. Come check us out and explore your dark side.
The KC Bear Mafia was started in 2009 as a way to get bears in Kansas City together for fun and good times. Since then we've formed an Official side to the Bear Mafia in order to have a greater opportunity to build and bring better resources for the bears and our allies in the Kansas City metro.
We seek to create a group that does not require dues from its members and for which there is no physical requirement.
If you think you're a bear, or you just like hanging around bears, this is the place for you! Everyone is welcome to join regardless of age, gender, body type or sexual orientation. While some events may be age restricted there are many that are not.